Commercial Cleaning Service in Chattanooga

Professional Commercial Cleaning Company in Chattanooga
Whether you run a major commercial facility, daycare center, or industrial warehouse in Chattanooga or its suburbs, clients can rely on We Clean Chattanooga to keep your business and workplaces clean and tidy. We have over 25 years of combined commercial cleaning service experience working with Chattanooga businesses, banks, offices, warehouses, child care centers, etc.
Our skilled professionals have undergone thorough background checks, and we're fully licensed, insured, and bonded for your peace of mind. For our janitorial services, we only use top quality, non-toxic disinfecting and cleaning products, and we have the knowledge and resources to make our Tennessee customers happy.
Contact us today to find out how best our solutions can make your business facilities sparkle!
Affordable Commercial Cleaning Services in chattanooga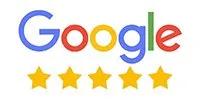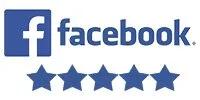 "They left the building looking great!"
Great, locally owned business. They are prepared and left the building looking great!
- Zarious C.
"I have never been as impressed with an agency as I have with We Clean Chattanooga."
In the many years, I have worked with cleaning agencies, I have never been as impressed with an agency as I have with We Clean Chattanooga. I highly recommend calling them today!
- Leilah P.
"Fantastic customer service."
Absolutely fantastic customer service and unsurpassed cleaning!
- Diane G.
"They are thorough and very professional."
I highly recommend We Clean Chattanooga. They are thorough and very professional. Once we agreed on the desired outcome, We Clean Chattanooga did not disappoint. I received an email after their first service to make certain my expectations had been met. They care about doing the best job the first time, and that's exactly what they did. Their service is excellent!
- Dawn C.
Our Service Areas in Chattanooga
Apison
Chattanooga
Cleveland
Collegedale
Downtown Chattanooga
East Brainerd
East Chattanooga
East Ridge
Harrison
Hixson
Lookout Mountain
Lookout Valley
McDonald
Middle Valley
North Shore
Ooltewah
Red Bank
Snow Hill
Soddy-Daisy
Summer Haven
Electrostatic Spray in Chattanooga
We Clean Chattanooga offers electrostatic spraying in Chattanooga. The electrostatic spray is a touchless coat of disinfectant applied on walls, floors, and fixtures. The cleaning industry is evolving and so is We Clean Chattanooga. You might have seen photos of areas that look clean. However, when viewed under a microscope, we notice disease-inducing pathogens such as influenza, hepatitis, and coronavirus come to light. The electrostatic spray is not new and has been used in the paint industry for decades. Now, the commercial cleaning industry has adopted it to clean and disinfect any kind of surface.
The electrostatic spraying surface offered by We Clean Chattanooga is 99% effective in killing germs. This can be used for offices, hospitals, industries, daycare centers, warehouses, and other commercial property. Watch the below videos to see how we use an electrostatic spray to disinfect lockers, tables, sinks, and kitchens. Contact us today for our electrostatic spraying in Chattanooga and surrounding areas.